SONG FOR NUDEM DURAK by David Steffen and Stefan Steffen
Music Stefan Steffen / Lyrics David Steffen, Kerstin Steffen, Stefan Steffen
Strophe
A children on their swings, a hero always wins, she´s singing
A fountain full of wealth, who fetches for himself, she´s singing
Why is it so wrong, to sing a loving Song, she´s singing
From a life so far away, I stay here anyway, keep singing
A pride and our pray, you can`t take that away, keep singing
Bridge
No one, but no one can take that from us
Refrain
A Song to make us dance, giving peace a chance
We shall not be shy, sing loud under the sky
A part of us is Music, wherever we may live
Love given but still free, if there is nothing left to give
Strophe
Death of the heart, that will fall apart, keep singing
Hold on to your Song, now you must be strong, keep singing
A Song should be no reason to live a life in prison
Working on the fields, a fortune dream appears, keep singing
Freedom of your rights, ending all the fights, she´s singing
Bridge
No one, but no one can take that from us
Refrain
A Song to make us dance, giving peace a chance
We shall not be shy, sing loud under the sky
A part of us is Music, wherever we may live
Love given but still free, if there is nothing left to give
SONG OF LIFE by Birgit Fischer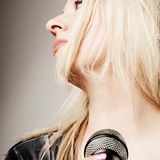 Music Andreas Bruhn/Birgit Fischer / Lyrics Birgit Fischer
Intro
Owowo Ummh
We wake, we won´t, we wish, we want, we wait
Verse 1
We love, we live, we lose
We learn, we live, we choose
We crack, we crash, we cry, we creep
We fight, we feel, we freeze, we …
Bridge 1
Welcome back to reality
It´s not the great big show that it used to be
It makes you love the one
Who ties you tightly to the playpen
Makes you love the one who hits your face and runs away
Chorus 1
After all our hearts are beating to the song of life
Within our bloodstream
Within our bloodstream
And after all our souls are singing to the song of life
Within our slipstream
Verse 2
Love is cold
Love is cruel
It makes you love the one …
Love is dead
Love is wrong
Makes you love the one
Who hits your face and runs away
Bridge 2
We think, we love, we think, we trust, we try
We dance, we do, we dare, we donʻt, we die
We sing, we say, we sting, we stay, we sigh
We beg, we bite, we burn, we breathe
Chorus 2
After all our hearts are beating to the song of life
Within our bloodstream
Within our bloodstream
And after all our souls are singing to the song of life
Within our slipstream
Within a slipstream
And after all our hearts are beating to the song of life
A piece of heaven, a piece of heaven
MUNDTOT by Minipax
Music/Lyrics Minipax
Verbiete mir den Mund – NEIN – näh ihn lieber zu
Was gesagt werden muss, sagst schließlich nicht du
Jetzt bin ich dein größter Feind, ich rieche deine Angst
Ich seh sie bröckeln, die Macht um die du bangst
Weil wir nicht können, wie wir wollen, müssen wir schreien
Du predigst Wasser, lebst in Reichtum und trinkst weiter Wein
Weil wir nicht können, wie wir wollen, müssen wir schreien
Zu diesem Staat, zu dem System und deiner Willkür, sagen wir weiter NEIN NEIN NEIN
Unser Umgangston wird rauer, jetzt frag bloß nicht warum
Bis du verstehst werden wir brüllen drum halte andere Menschen dumm
Du entscheidest wer heut reich wird, wer nicht mitmacht, der bleibt arm
Die einen frieren und dir ist kuschlig warm
Weil wir nicht können, wie wir wollen, müssen wir schreien
Du predigst Wasser, lebst in Reichtum und trinkst weiter Wein
Weil wir nicht können, wie wir wollen, müssen wir schreien
Zu diesem Staat, zu dem System und deiner Willkür, sagen wir weiter NEIN NEIN NEIN
Du hast Schläger ausgebildet um die Macht nicht zu verlieren
Sie schlagen skrupellos selbst Kinder, die friedlich demonstrieren
Du hast sie hoheitlich beliehen, hast sie kampfbereit gemacht
Und du schiebst es dann auf uns wenn ein Bürgerkrieg entfacht
Weil wir nicht können, wie wir wollen, müssen wir schreien
Du predigst Wasser, lebst in Reichtum und trinkst weiter Wein
Weil wir nicht können, wie wir wollen, müssen wir schreien
Zu diesem Staat, zu dem System und deiner Willkür, sagen wir weiter NEIN NEIN NEIN
THE STORY OF NUDEM DURAK by Claus Zimmermann
Music/Lyrics Claus Zimmermann
Set Nudem free
Set Nudem free
Set Nudem free
Set Nudem Durak free
Nudem Durak's a singer
Imprisoned for her songs
Nineteen years in jail though she did nothing wrong
Being Kurdish is her crime
How can that be fair in our time?
Nudem must be free
The accusation was terror
The proofs they had were none
Her life and future's stolen like so many other ones
Arrested miles from home and friends
Far away from helping hands
Just because she used her mother tongue
Her music flows like a river to the sea
And mingles with the waves of her Kurdish history
And we listen and we learn from her life what's meant by freedom
Though you're locked up and we are living free
We hear you Nudem and you make us see
That our life means nothing without solidarity
Set Nudem free
Set Nudem free
Set Nudem free
Set Nudem Durak free
Nudem's dream was music
Since she was a girl
She sings about what happens in her so endangered world
Her mother sold the wedding ring
For a guitar so she could sing
What more can you do to show your love?
Her music flows like a river to the sea
And mingles with the waves of her Kurdish history
And we listen and we learn from her life what's meant by freedom
Though you're locked up and we are living free
We hear you Nudem and you make us see
That our life means nothing without solidarity
Set Nudem free
Set Nudem free
Set Nudem free
Set Nudem Durak free
Der Pfahl von Lluis Lllach L'Estaca
Music Lluis Lllach L'Estaca / German Lyrics Christoph Scheffler
Am Morgen früh vor seinem Haus
Sprach der Alte mit mir.
Die Sonne zog rot am Himmel auf,
Wir setzten uns vor seine Tür.
"Mein alter Freund siehst du nicht den Pfahl,
Wenn wir ihn nicht endlich zerstör'n,
An den wir so lang schon gebunden sind,
Wird uns nie die Freiheit gehör'n ?!"
Wenn Alle ziehen wird es geh'n;
Der morsche Pfahl bleibt nicht mehr steh'n,
Und er wird fallen, fallen, fallen,
Wenn wir ihn aus der Erde dreh'n.
Keiner zieht mehr für sich allein,
Und unsre Kraft wird grösser sein.
Dann wird er fallen endlich fallen,
Dann werden wir uns auch befrei'n !
"Wie lang zieh'n wir schon, meine Haut löst sich ab,
Die Hände schmerzen so sehr,
Und wenn ich aufschau, dann ist der Pfahl
So dick und so hoch wie vorher ?!
Ich weiß genau er ist faul und morsch,
Und doch so schwer ist der Pfahl,
Dass mich zu oft meine Kraft verlässt,
Komm sing dein Lied noch einmal !"
Wenn Alle …
Der Alte er singt sein Lied nicht mehr,
Ein böser Wind hat ihn entführt;
Ich weiß es nicht an welchen Ort,
Allein sitz ich vor seiner Tür.
Und während Kinder vorüberzieh'n,
Reck ich mich hoch auf und sing
Das letzte Lied meines alten Freunds,
In dem meine Hoffnung durchklingt.
Wenn Alle …
A VOiCE FOR NUDEM von SONiA disappear fear
Music/Lyrics SONiA disappear fear
Em ê ji bo we re stranbêjin
dengê we wê bihîstin
Em malbatek in
Em cîhanê ne
We will sing for you
Your voice will be heard
We are one family
We are one world