Turkish Constitution Article 42, paragraph 9
"In the educational institutions and schools as a mother tongue, no other language can be taught and trained to Turkish nationals than Turkish."
Kurdish Private Schools
There are a few private schools that are allowed to teach Kurdish. However, most Kurdish families can not afford financially to send their children to a private school.
Kurdish-speaking primary schools closed
In the "thaw period" in 2014 in Cizre the Kurdish-language elementary school Bêrîvan, in Diyarbakir the Kurdish-language elementary school Ferzad Kemangar and in Yüksekova the Kurdish-language elementary school Dayika Uveys opened.
All three schools were closed again by the police within 24 hours. Against the responsible persons of the schools preliminary investigations were initiated (Kurdische Nachrichten 16 September 2014).
After the coup
The closure of numerous educational institutions after the failed military coup of 15 July 2016 was allegedly only directed against the Islamic Gülen movement.
However, the occasion was also used to occasionally close down institutions that are not related to the Gülen movement, but which teach the Kurdish language .
For example, on 23 July 2016 the DİCLE FIRAT Koleji in Diyarbekir was closed by the police. Sabahattin Korkmaz – the founder and director of the school – stressed that the school has no connection to the Gülen movement.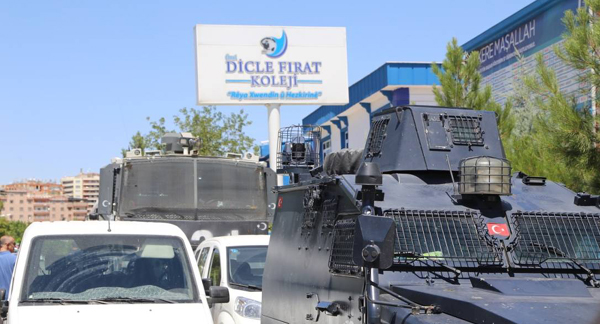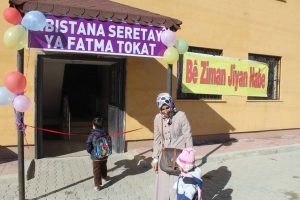 On 19.11.2016, the only Kurdish-educating primary school in Van was closed by Turkish authorities.
The school policy of Turkey: demolition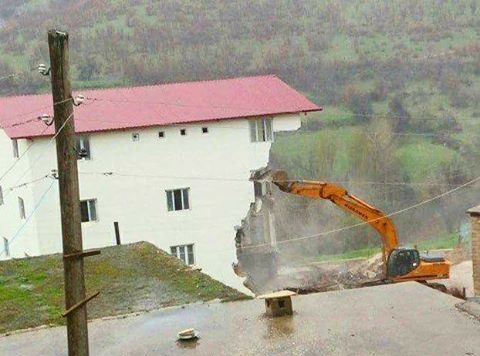 On Thursday, April 13, 2017, Turkish soldiers in Lice district entered the Yalaza village (Kurdish name: Kerwas).
With heavy equipment, they demolished the four-story school building that was built in 2014 to teach the children in their mother tongue Kurdish. It was the first public (communal) school of its kind.
Lice Prosecutor's Office issued a demolition order for the school in 2014 but revoked the decision in the face of the resistance by the people.
Source:

14.04.2017