On Wednesday, December 13th, we held an information event on Nudem Durak at the Centro Sociale in Hamburg. The "Tatort Kurdistan Café" had invited us to present our campaign.
We reported on Nudem's fate and her current state of adhesion and played some of her songs. The slides of the lecture can be found here.
Afterwards, the music group "Elbe 3" played the song that marked the beginning of our campaign: "Song for Nudem Durak".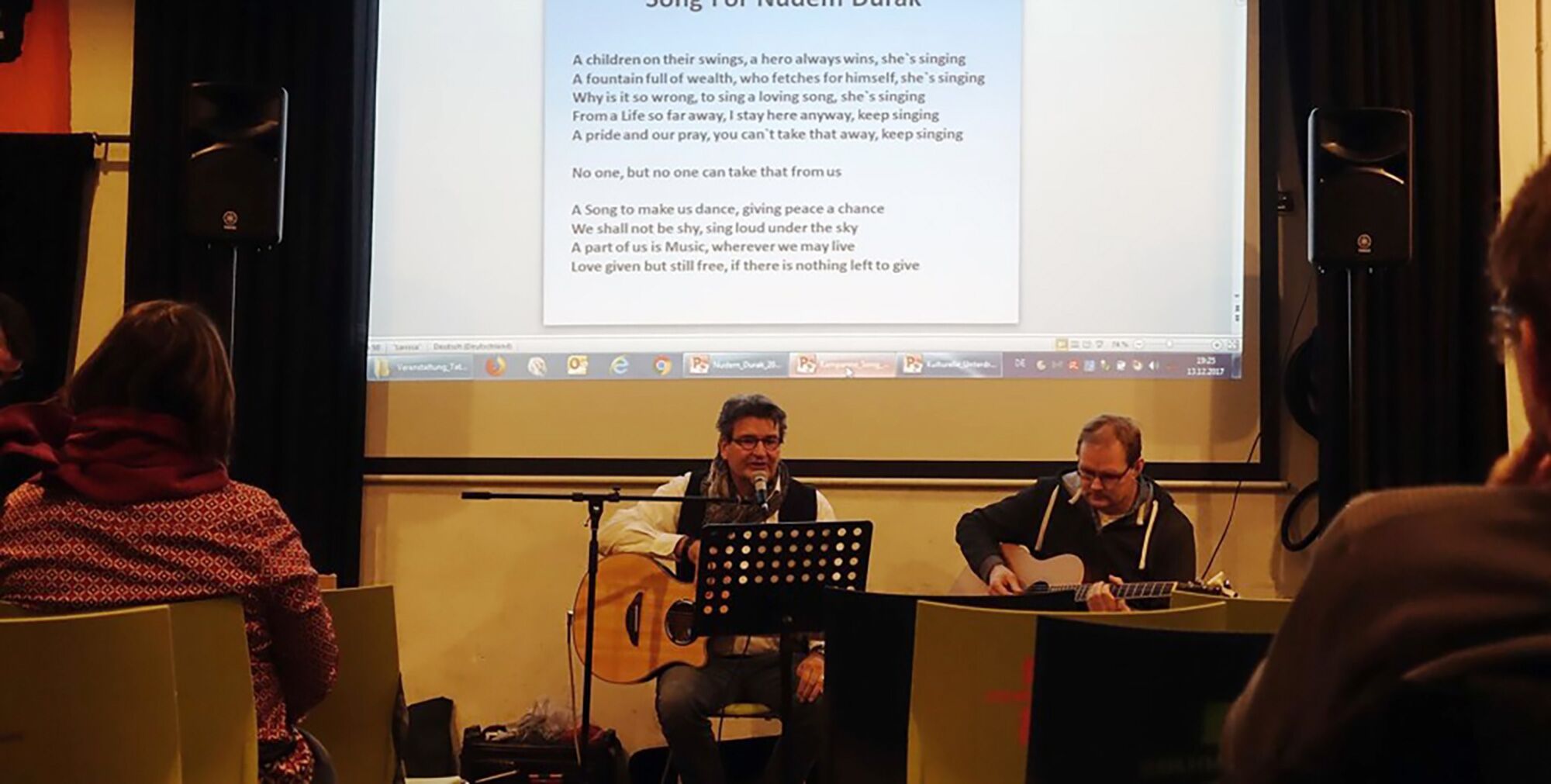 In another lecture we discussed the general oppression of the Kurdish culture in Turkey. The slides of the lecture including a detailed list of sources can be found here.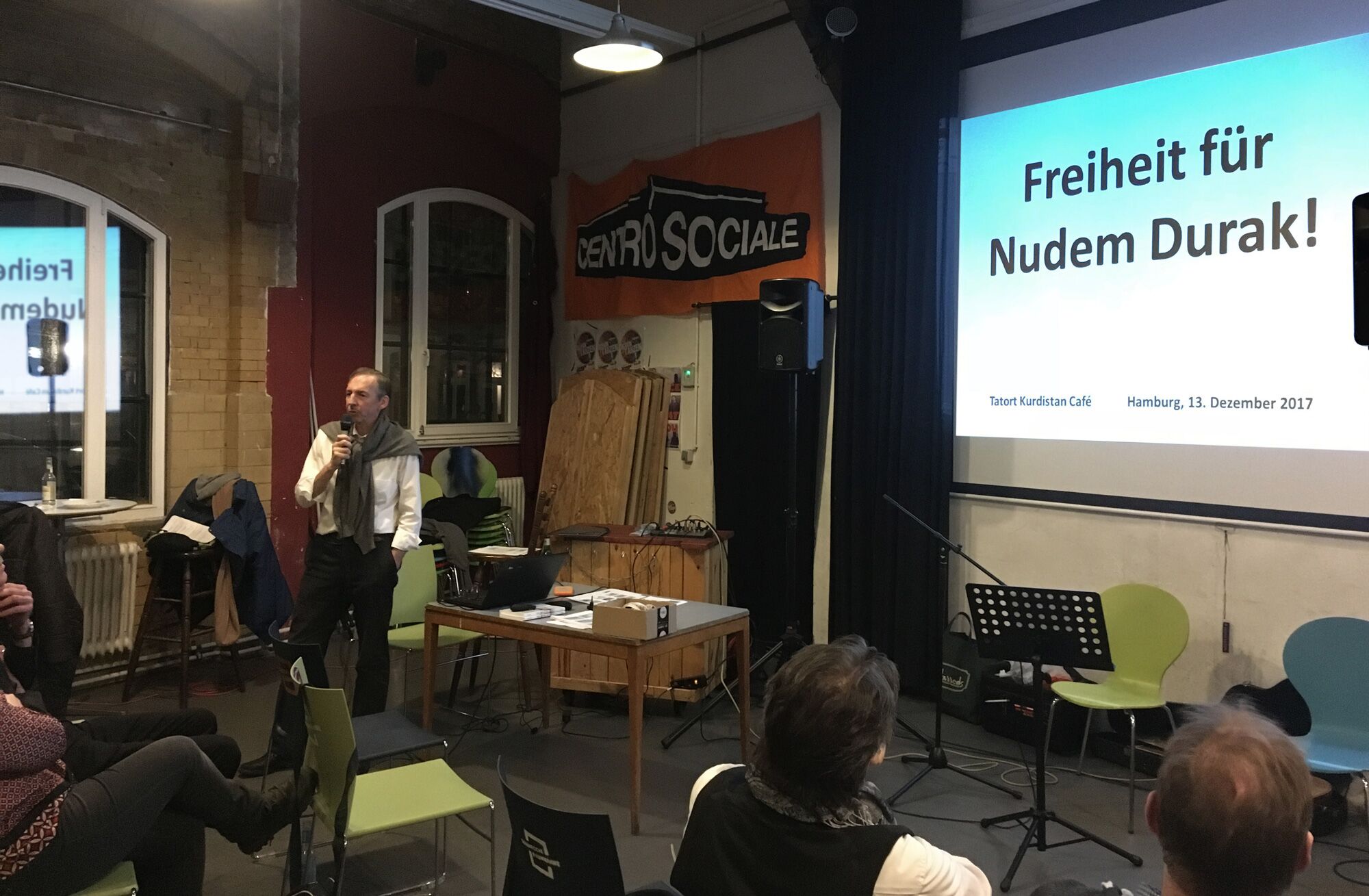 Another piece of live music followed: Claus Zimmermann presented his song "The Story of Nudem Durak".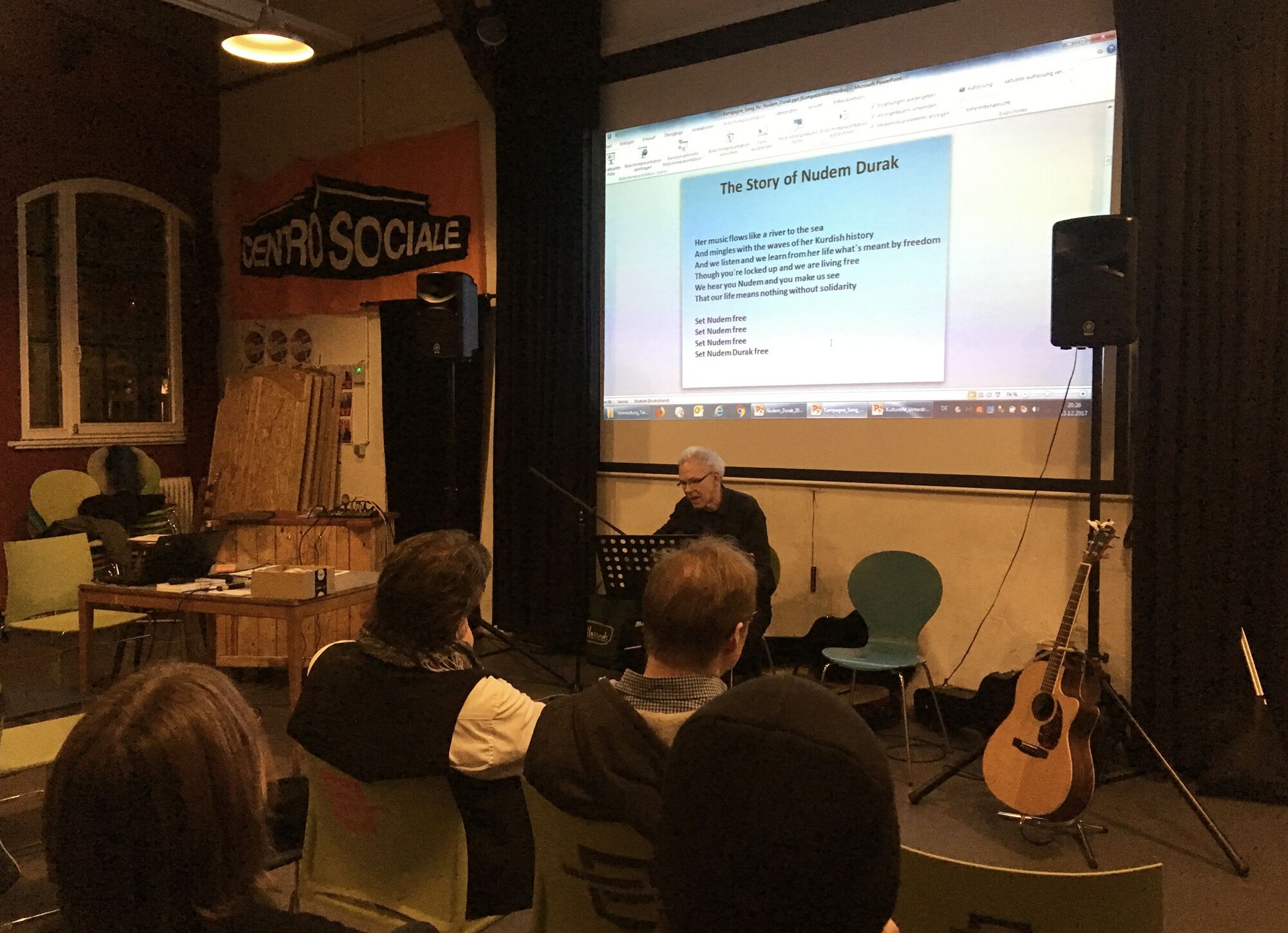 The event ended with some information about our campaign. We drew particular attention to our planned music event on 8 September 2018.
The money raised for Nudem Durak had a gratifying result. We would like to thank all donors!
Many thanks to the Centro Sociale, the Tatort Kurdistan Café and everyone who came to visit us!