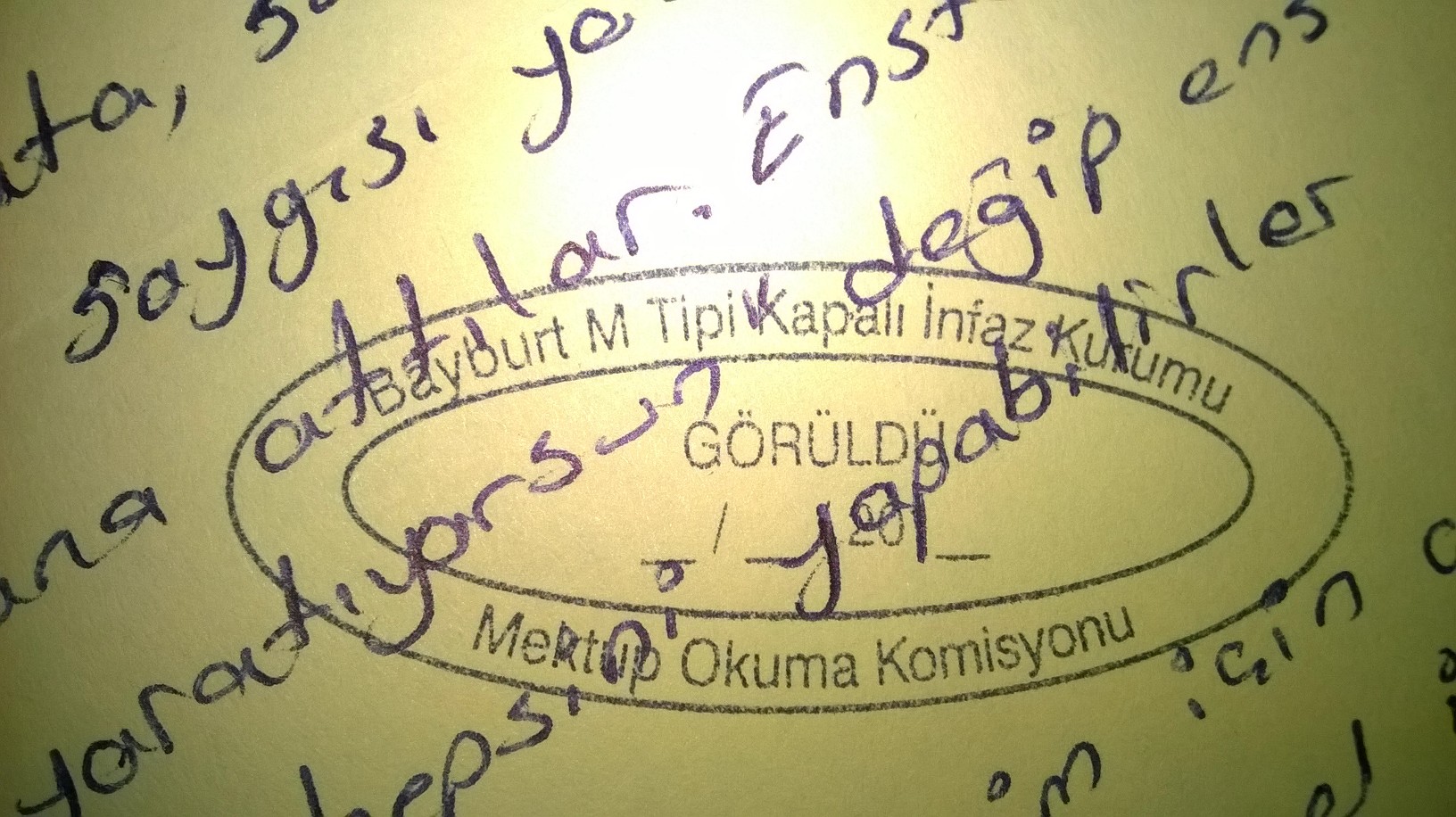 Dear friends:
I greet you with the pride and fire of freedom, the many colours of the flowers and the melodies and the faith in the beautiful days.
In prison, letters are the only way to contact us. No matter whether these consist only of paper and pencil and the description as a "letter" is so simple. For me it is not mediocre or ordinary. It is important and significant. I have received your loving, kind and precious letter.
Above all, it touches me that there are such sensitive and attentive people like you.
If people are thrown into jail for singing songs but these songs are still being heard outside, it means that it's not the songs that are evil but the repressive mentality of the country they reside in. If they are disrespectful to art and the artist, then in my opinion they have no respect for anything.
Because I sang songs, they put me in prison. Because I play instruments, I was accused of "causing social activity" and therefore they confiscated my instruments. They can take everything from me, but never my language and my voice!
Knowing that such significant people like you are campaigning for me it gives me strength. For this reason, I want to thank you beautiful people very much.
So I remain with the hope that someday I can come together with such precious people like you in a free country and sing triumphant songs …
With a free soul and music notes, I greet you.
Nudem Durak